Map Making is easy to do, but quite difficult to do well. I have often been applauded for my maps so I have decided to share some of my hints and tips with you.
First of all you will need some map creation software. Here's the one that I've been using.
PWO Map maker
Once you have it downloaded and ready to use, open it and you will find a 33x33 grass patch ready to use. When you are opening a new document you must remember to take 1 from the map size you want as it starts counting from 0x0. Therefore if you want a 15x18 map you'd make the width 14 and the height 17. If you wish to make a map for PBA you need a 28x28 area thus you need to make it 27x27
~Hometown Maps~
Here I will show you the my Hometown map method.
Most of the hometowns only have one usable exit at the start. Because of this I suggest that you surroud your town with trees and possibly a river, most hometowns also generally have the exit to the north, however isn't necessary.
It is best to get the trees and water done first as they are the most awkward to fix if you do them later on.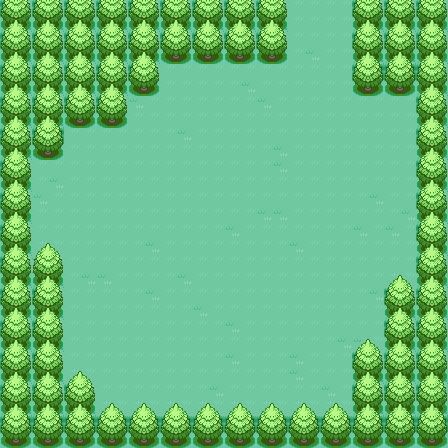 I suggest then doing the lab next as it should be the biggest building in the town, which means you can then place the other buildings around it.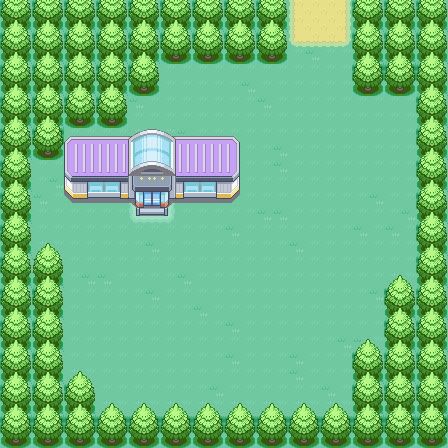 Once the lab is in place you can put different buildings around it. Hometowns are quite small and have the lab and 2/3 other buildings only. You can add decoration around the house, such as the enterances to the houses in this example. You could also place signposts and mailboxes next to them.
The hometowns of the pokemon games tend to place flowers in clumps. This is okay if it's a garden however I suggest that you dot some flowers around the map as this is more lifelike and makes places look less empty.
Here is what my final map looked like. Only one thing added which is a little window box infront of the top-right house.